Home

/

Blog

/

YHA Kenya Travel Tours & Safaris One stop Shop to Discover Kenya Budget, Adventure, Camping ,Volunteer, Travel Activities, Tours & Safaris
YHA Kenya Travel Tours & Safaris One stop Shop to Discover Kenya Budget, Adventure, Camping ,Volunteer, Travel Activities, Tours & Safaris
Who We Are-Budget-Adventure -Activity -Holidays
YHA-Kenya Travel Tours & Safaris Background.
YHA-Kenya Travel has been in existence since 2010 a leading Kenya Adventure Safari travel specialist and a reputable tour operator in Kenya. Providing exceptionally high levels of knowledge professionalism and expertise in promoting Kenya Adventure budget tourism services in Kenya and Tanzania. We do planning for Kenya adventure budget safaris and luxury safari holidays in East Africa, Our all-inclusive safari packages from selected deals for Kenya and Tanzania are offered with expertise, honesty, professionalism which is always practiced and well maintained.
We focus on what we do. How well we go about doing it and our high-level discipline. With our team of able travel experts and professionals.
Everyone in our team has lived, worked and traveled extensively. To East African, major tourist destinations and have all grown to love it with passion.
We have launched an Adventure budget safari holiday package for guided small group adventures. Within Kenya and Tanzania where our level of expertise and service is already strong. This style of small group safari adventure travel within areas that we are so well versed with has proven as an exciting and successful venture.
We commit to high-level service and to guarantee high-level protection. Make your Kenyan budget adventure camping safari holiday unforgettable experience by booking an adventure trip, with YHA Kenya travel we have a range of budget adventure safari tour holidays.
We pride ourselves the best expert guide for Kenya budget adventure camping safari holidays including information on where and when to go, what to pack, safety and recommended adventure safari tour fitting in your safari budget.
Why Travel With Us:
There is a wide choice of Kenya budget adventure camping safari travel holidays. With a well-selected travel activity programs in Kenya.
YHA-Kenya Travel Tours & Safaris is a travel company that is serious. About organizing amazing adventure safaris budget and luxury safari holidays package which suit all travelers young and old. We're here to help you experience it. We take a personal interest in planning your ideal vacation Kenya adventure safari holiday. We are committed to ensuring that the safari budget adventure holiday trip we custom craft for you leaves untouched memories in your lifetime.
Taking into account your entire group, family or as an independent solo adventure traveler.
 Do you want to transform your travel dreams? Into exciting adventure holidays but don't know where to start?
 Have you spent hours searching the web? for budget travel options in Kenya yet still feel confused?
 Do you long for a unique Kenya budget adventure holiday safari? To unite your family in a phenomenal shared experience?
 Do you want someone you can trust, To plan your Kenya budget holiday trip in the style and value you expect?
 Do you want a peace of mind, security, and comfort throughout your trip? knowing that someone is on call for any issues that may arise?
We at YHA-Kenya Travel create extraordinary, unique adventure safari experiences for the core and multi-generational family travel. for fathers and sons who want to bond, or "just for the girls", as well as for wider family reunions. After all, your budget safari holidays adventure is our commitment at a pocket-friendly deal!
Through our extensive network of local and international tour operators, coordinators and private guides. all contributing to native conservation efforts. we design journeys of every kind so that we can take our part in promoting responsible travel in Kenya. and make the world a better place for all.

Why Travel With Us Then?

You know your neighbors, friends, work colleagues. Or just the ones who've just returned from their family vacation full of energy. and smiles? They can't stop oohing and aahing. about their adventure experiences about that African Kenya adventure budget camping safari. how they biked, rode in the balloon over the Mara plains. trekked, hiked, danced, ate, fishing and sailed at lakes Naivasha and Victoria. The kids just loved it!
You're happy for them and just a bit jealous. Immediately you start searching the web for active vacations. Well, this is our answer to the question why travel with us it's not just the in-depth planning.
The meticulous organization, the extraordinary journey, or the experience. of adventure hiking, riding hot air balloon adventure flight in Masai Mara, biking, and sailing. It's not just the incredible budget safari adventures. or the remarkable surprises it's all this's for the feeling you're left with. the energy you take home with you. The exhilaration, the enlightenment.
Then how can you afford to miss all this!!!! Book your next budget adventure Kenya safari holiday with us and make your experience and impact to this world a little better than we found it.
Plan An Adventure Safari Holiday Trip
Plan your Kenya Adventure Budget holiday trip now!
Are you planning for a breakaway adventure budget safari holiday trip to Kenya or Tanzania?
It's not always easy to plan for an adventure budget safari holiday, let us share our expertise with you, we offer everything from helping you find that perfect adventure budget Kenya or Tanzania friendly holiday safari tour package, a get away place, things to do, a family break or to extending the fun after it's over.
So we don't just look after you while you are away on an adventure safari but we are there for you in every step of the way.
Note. We want to make sure that you have all the relevant information for your Kenya budget adventure camping safari holiday trip before making any decision, so come along and talk to any of our staff or request for a brochure.
What Africa Offers.
Africa is a great rewarding place to be on your adventure safari travel. Thanks to the unspoiled natural surroundings, such as the wildlife and the spectacular landscapes. When on an African adventure safari, you may see everything from snow capped mountains. To forests and white tropical beaches; all in a day's travel- it's that diverse. Finally, the local cultures add to your budget Africa Adventure safari holiday like nowhere else in the world.
Where in Africa?
Adventure Safaris began in Kenya and Tanzania.
The best destinations for an African adventure safari holidays is within the confines of Kenya and Tanzania. A Kenya budget adventure safari will offer you an amazing diversity and superb Kenya wildlife viewing safari trip. Uganda is a good location too known for the scenery and rich wildlife in natural surroundings. The Gorilla Tracking Safari as the highlight.
Take the Time To Choose carefully.
A budget adventure safari in Africa is in some ways like an expedition. Exciting and adventurous but requiring careful thought and planning. which is what we, as a locally based tour operator, are there for. But you must plan for a touristic place where adventure activities are easy to do than travel to enjoy your adventure safari tour. so either you have 3 days Adventure safari or a month, make sure you do not plan for too much in your African adventure safari travel
The level of Comfort with YHA-Kenya Travel Tours & Safari is high value and quality.
Most of your African budget adventure safaris will be in the bush but this does not mean having to rough it. you can have all the luxury you want! Africa is home to many established reputed tented safari camps, hotels, and lodges. With well-appointed rooms with excellent cuisine. With deluxe facilities such as bars and swimming pools. You can also fly between most places during your Kenya luxury safari.
Pick A good Kenya Travel Company like the YHA-Kenya Travel.Tours & Safaris In Nairobi Kenya and with a strong partner base in Arusha Tanzania. Without the middle agents, you get better prices great package deals, all inclusive as well as quality service. Our expert driver guides who always ensure your safety comes first with comfort. More so the guiding experience you get while on adventure safari holidays.
We serve our clients from all over the world. This includes countries like UK, USA, Europe, Africa, Middle, East, Oceania, and Asia.
Our Promise & Commitment.
We will help you with good advice on how to plan a budget-friendly adventure safari holiday but the high-quality journey of unforgettable experiences nothing beats YHA Kenya travel and let us inspire you with photos from Kenya great scenic views and wildlife.Travel with Professionals who mind about your comfort, safety, budget, and welfare.
Walking Adventure Safaris
YHA-Kenya Budget Safaris Holidays.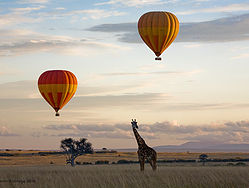 Other products and services including hotels, lodges, camps, Ballon flight safaris, beach holidays, responsible tourism holidays, cultural safaris, walking safaris, sight seeing products among many others.
We endeavor to provide you with outstanding customer service and satisfactory services through continuous innovations, development, and investment in our staff systems and technology.
Book your perfect adventure holiday trip with the best value for your money at a good budget with yha Kenya travel tours and safaris products a click of a button.assurance of the
Walking Safari Holidays in Kenya.
Kenya offers a wide choice of reliably excellent budget walking safaris.Leisurely strolls or more challenging treks in Kenya.
Government strict rules have guaranteed consistently high standards of walking safaris in Kenya. The great rich wildlife and high-quality tented camps run by experienced and local bush enthusiasts make Kenya walking safaris among the best adventure activity in the region making Kenya budget safaris a taste for many travelers.
Kenya Short Safaris, short Safari, Short Camping Safaris, small group safaris, short budget safaris, short adventure safaris, YHA Kenya Travel.
2 Days 1 Night Amboseli Kenya Short Adventure Budget Camping Safaris.
2 Days 1 Night Kenya Short Safari Budget Adventure Camping Masai Mara.
2 Nights 3 Days Amboseli KenyaShort Adventure Budget Camping Safari.
2 Nights 3 Days Samburu Kenya Short Adventure Budget Camping Safari.
Ol Pejeta Wildlife Conservancy Laikipia Day Short Safari Trip from Nairobi.
Nairobi National Park Half-Day Skort Safari Tour.
Private Hiking Day Short Safari Trip to Mt. Longonot from Nairobi.
3 Nights 4 Days Masai Mara Kenya Short Adventure Budget Camping Safari.
Do you have any questions? Ask Us Anything! Contact us now. Call us now or Enquire by Email: info@yhakenyatraveltoursandsafaris.com Call Us +254722655321 +254713713831
Facebook Like: https://web.facebook.com/yhakenyatravel/ http://mgichohi0.wixsite.com/yhakenyatravelWebsite: httpS://www.yhakenyatraveltoursandsafaris.com/
Thank you for choosing YHA-Kenya Travel
YHA Kenya Travel Kenya Adventures kenya adventure safaris kenya kenya adventure travel adventure holidays kenya safari Small Group Adventures small group safaris small group safaris kenya
Related posts
YHA Kenya Travel, Small Group Adventures, Trekking Routes, Budget Travel, Adventure, Mountain Adventures, Mountain Expeditions, Tours, safaris, Trips, Photos, Videos, Groups, mount Kenya Safari Tours
Book Kenya balloon safaris,YHA-Kenya Travel balloon safari package, Masai Mara ballooning, hot air balloon, Kenya budget safaris, balloon adventure,safari trip.